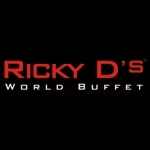 Profile
Welcome
The first ever multi cuisine buffet restaurant in central Scotland where innovation and excellence go hand in hand.
Award winning chefs create a culinary experience to die for.
Pamper and indulge yourself to a world class multi cuisine buffet and live cook, including Indian, Mediterranean, Italian, Chinese, Thai, Japanese, Mexican, continental and not forgetting the ever popular 'Sunday Roast'.
Treat yourself to an endless and unlimited variety of the most popular international dishes with outstanding service and exceptional decor for a capped price.
Join us with friends, family or colleagues and endeavour a whole new world of international culinary experience.
Add rich content via our editing tools
Remove ads from your listing
Appear more prominently in search results